MISCO Hand-Held Refractometer 7084VP
The refractometer is the most accurate conventional testing method available for determining specific gravity readings of electrolyte in lead acid batteries. Automatic temperature compensation provides immediate, accurate, direct readings without the need to measure temperature or apply a correction.
Using a Refractometer:
Remove the small wand/pipette from the refractometer, and dip into the cell. Place one to two drops of electrolyte on the slide of the refractometer, and then close the slide cover. Look into the eyepiece, and take your reading from the Battery Charge/ Specific Gravity Scale. The Horizontal break between the light is where you take your reading. Clean with distilled water before and after each sample. Use all the normal precautions when dealing with electrolyte. Both the hydrometer and the refractometer will give accurate readings of specific gravity. It will basically come down to preference on which one to use, however the refractometer is less intrusive to the battery itself, more durable, easier to read, and safer. We recommend the MISCO Hand-Held Refractometer 7084VP.
Price: Unavailable (USD)
Battery Racks Standard/Seismic and Spill Containment Systems
NWES offers seismic and standard battery racks for a variety of batteries to include our own Solar-One.  We also offer spill containment systems consisting of interlocking HDPE pans and acid absorbing/neutralizing pillows.
Racks  Do Not come pre-assembled. Assembly Required.  Simple socket set or wrenches required for assembly.
Please contact us for any information about sizing or pricing of the battery racks and spill containment systems.
Standard 1 Tier rack starting at : $298.00 (USD)
Standard 2 Tier rack starting at: $390.00 (USD)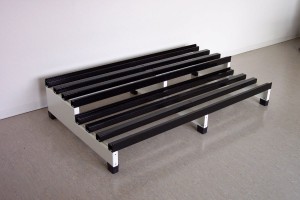 Siesmic 1 Tier rack starting at: $1547.00 (USD)
Siesmic 2 Tier rack starting at: $1877.00 (USD)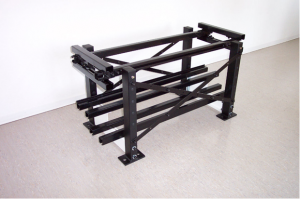 Spill Containment Systems starting at: $470.00 (USD)